THE HISTORY OF ONLINE CASINO GAMES
The online casino industry is one of the few constants that keep changing and evolving. Like all good things, the iGaming industry got off to a slow and rocky start only speeding up and reaching full popularity in the 2000s. Follow with CasinoWow the history of online casino games – from the first appearance of an online game to the gambling industry today.
Explore
The years of development
In the '90s, before any of what we know today was available, many first steps, procedures and developments were made.
The road to glory
A decade, full of growth, development, and a massive rise in popularity, especially when mobile gaming came into play.
Blooming gambling industry
A range of software developers and online casinos, allowing exploration, and gaming authorities to focus on creating a safer gaming environment.
iGaming up to 2020
Modern technology and innovation from top providers ensure the surprise of unexpected slot releases.
The years of development
1990-1999
The industry just getting started
The industry just getting started
One of the biggest developments was the IP Multicast technology developed in 1989. This development led the game console developer Sega to release Sega Meganet. It was the first major push from a console developer for online console gaming and was only released in Japan in 1990. This development is significant as it shaped the industry and marked the start of online gameplay.
In 1990, major changes started happening especially for gaming industries in the world. Colorado legalised gaming in the old mining towns. There were betting limits of 5 dollars in place, and only slot machines, blackjack and poker were allowed.
In the same year, the Illinois Riverboat Gaming Act was passed. The Act allowed for 5 licenses to be granted by January 1, 1992, and an additional 5 by March 1, 1992.
The rise of land-based casinos
The rise of land-based casinos
Gaming on ships was addressed by the U.S. Flag Cruise Ship Act. After which the first three riverboats opened in Iowa, attracting over 1.5 million people. The first boat launched in April 1991 and the first riverboat casino in Illinois opened.
Missouri also legalised riverboat gaming allowing for several riverboats and one continuously docked boat. These boats were only allowed to offer games of skill such as blackjack, meaning no slot games.
In the same year, Louisiana legalised Video Draw Poker Machines as well as riverboat gambling under a statute separate from Video Poker which also included different regulations.
Under construction
Under construction
This was another eventful year as a casino opened in Bay St. Louis Mississippi in September. The casino was operated by Casino Magic. In the same year, the Foxwood Casino owned by the Mashantucket Pequot Tribe opened in February in Ledyard, Connecticut.
The latter had an initial construction cost of $70 million and was financed by Kien Haut Realty of Malaysia due to U.S. lender refusing to underwrite it. Its margins were 45%, making it double the percentage of the Atlantic City casinos. Connecticut received more than $100 million a year in donations in place of taxes if there was no other casino gaming happening in the state.
A year for legislation
A year for legislation
In 1993, thirteen states had legalised casinos including Indiana and Louisiana where a single land-based casino was approved for the Rivergate site in New Orleans.
The first commercial casino opened in Montreal, considered the largest one in Canada. It still operates today with gaming available 24 hours a day.
The early 90s were also the developing years of the phenomenon known as slot machines. They were not as widely accepted, accessible or popular back then but there were slot machines available in a number of the land-based casinos. They became so loved among players that they are still available today and now even in online slot format. This includes the jackpot game Cash Splash from Microgaming and Hugo Slot Game from Play'n GO.
Online gambling sites were allowed licenses
Online gambling sites were allowed licenses
This year the internet was completely commercialised with the Caribbean's nation of Barbuda and Antigua also being the first to regulate online gambling.
1994 marks the Free Trade and Processing Act allowing for online gambling sites to acquire licensing. Nowadays, this licensing jurisdiction is mainly associated with rogue online casinos.
In 1994, Bally Technologies introduced the Bally Game Maker. This was the first machine in casinos that put multiple games on the same unit. All were video and could be launched by touching the icon on the screen. The most popular of the games were still video poker and video blackjack.
Microgaming was established and started building on its reputation. Today Microgaming is one of the leading software developers in the industry.
The Gaming first online casino
The Gaming first online casino
In 1995, CryptoLogic was established and this online security software company also successfully developed methods to make secure financial transactions via the web. It was also at the end of 1995 that Microgaming launched The Gaming Club as one of the first online casinos to launch with Microgaming software. The industry leader launched blackjack, video poker, craps, and roulette.
During the Mid-1990s Aristocrat Technologies, an Australian company also started creating games with five reels and bonus rounds such as free spin bonuses. These weren't an immediate success, but after the win on the Pacific Rim, U.S. game makers were dedicated to creating video slots with bonus features.
Launch of InterCasino
Launch of InterCasino
CryptoLogic launched InterCasino which boasted a total of 18 online casino games. InterCasino became the first online casino to accept real money wagers online. The casino paid out over $3 billion in wins.
1996 is also the year that NetEnt was establia software provider set to become one of the biggest leaders in the industry over the years to come.
It's also a milestone year for the industry with the release of the "Reel 'Em" slot from WMS Industries Inc. The game is especially significant as it is the first video slot released with a second screen bonus round. The bonus round is played on a completely different screen which today is a common occurrence.
Slots became more popular at casinos. They started taking up about 70% of the casino floor space in land-based casinos. They were also responsible for about 70% of the casino revenue.
The great Wheel of Fortune
The great Wheel of Fortune
In 1997, International Game Technology brought out the Wheel of Fortune slot which came with a bonus wheel and sound effects from the iconic television game show. Where many themed slots lose their spark, this game continues to be a player favourite in the modern era.
The online slots available only imitated the main features of land-based slot machines, including games such as Cleopatra, still a popular online casino slot today. Slots were completely electronic and created a baseline for the design of slot machines as we know them today.
By the end of 1997, there were 200 online gambling sites to choose from. By then the industry had evolved to include online casinos, poker sites and sportsbooks. The industry already boasted annual revenues close to $1 billion by the end of 1997.
Progressive jackpot with Cash Splash
Progressive jackpot with Cash Splash
Microgaming released Cash Splash, the very first progressive jackpot game. It could only be triggered when a special combination was revealed on the wheel.
Cash Splash provided relatively high payouts and has inspired the launch of many exciting jackpot games since. Apart from Cash Splash, Microgaming also released five other games: Golden Dragon, Pirates Paradise, Martian Money, Pharaoh's Fortune and Trick or Treat.
Along with progressive jackpots, the first online poker sites were also launched. Planet Poker was considered the first online gambling site to provide online poker gambling options. It attracted a significant number of players and was also the first site to introduce an online version of Texas Hold 'em Poker.
First Australian online casino
First Australian online casino
Microgaming released another 24 games which is nearly four times the number of releases for the previous year. These titles include Sand Storm, Heavy Metal, Flo's Diner, Jester's Jackpot, Jurassic Jackpot, Cosmic Cat, Fruit Slots, Cyberstud Poker and Joker Poker.
Lasseter's was launched, becoming the first Australian licensed online casino. By this year sources claim there are over 700 online casinos accepting bets.
1999 also marks the year new gaming software becomes available allowing for multi-player functionality. This is a big step forward in the industry enabling players to play their favourite games together and even make use of a chat function to have a conversation throughout the game.
Top 3 Casino Games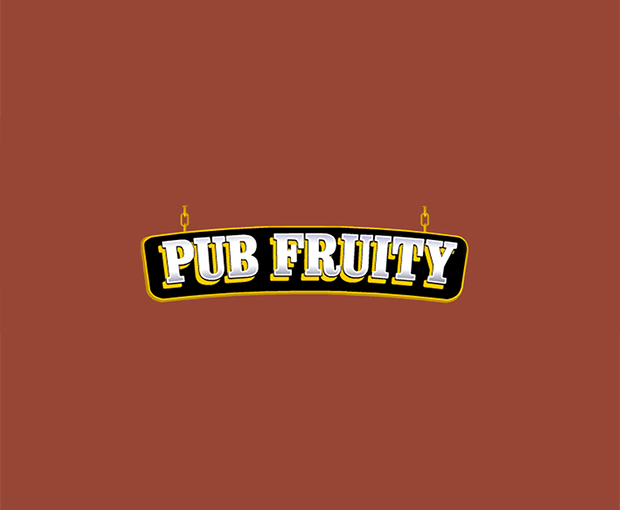 Pub Fruity by Microgaming
Pub Fruity is 3 reels and 1 payline slot game that offers a jackpot of 500 coins. This is one of the most exciting games released by Microgaming in this decade. It takes you straight to the bar for some classic fruits and darts themed action.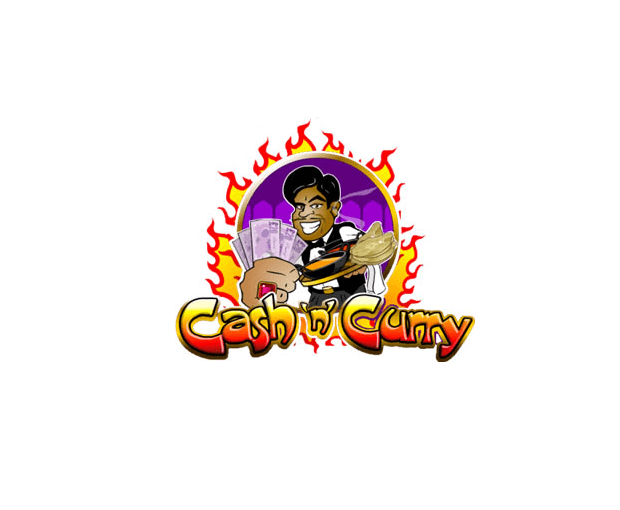 Cash 'n' Curry by Microgaming
Cash 'n' Curry is one of Microgaming's classic pub style video slots with an Indian theme and was considered as a favourite in the 90s. This online slot takes you to an Indian restaurant where you can win up to 500 times your stake.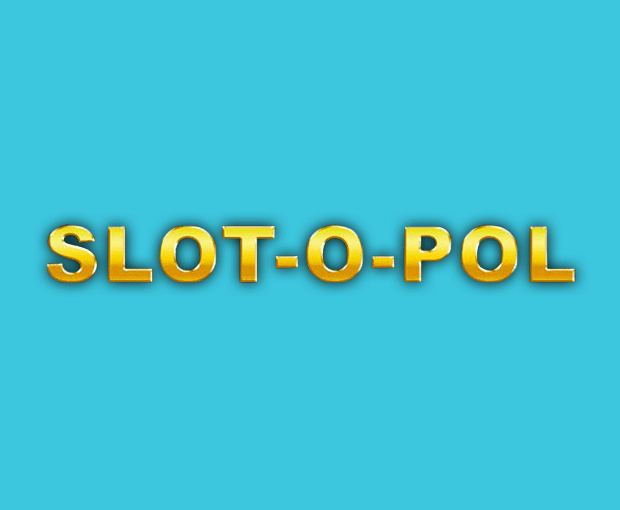 Slot-o-pol by Casino Technology
Slot-o-pol is one of the more successful casino games found in both online and land-based casinos. It's part of the 'Golden Six' and more commonly known as Mega Jack. It has been a beloved slot played by many since its release in the '90s.
Top Game Providers

One of the leading providers, Microgaming continues to dominate up until today. The provider is one of the biggest networks of progressive jackpot games in the industry. In the 90s they were the first to bloom.

Cryptologic was established in 1995. The company is a provider of online casino poker and bingo and had great success in the 90s. Popular games by CryptoLogic are Movie Mayhem, Rapid Fire and Millionaire's Club.
Highest estimated progressive jackpot for
1990-1999
$00,000
The road to glory
2000-2009
Sports betting licenses & online payments
Sports betting licenses & online payments
The 2000s kicked off with the first Australian Federal Government passing the Interactive Gambling Moratorium Act. As such it was illegal for any unlicensed online casino that hasn't operated before May 2000 to stay online. Making Lasseter's the only online casino able to legally operate within Australia. However, the casino was not allowed to take bets from Australian players.
For online slots, the start of the new era and the 2000s brought an increase in popularity. There were advancements in HTML and code writing which ensured releases to be even more exciting and appealing.
Online sports betting in 2000 was licensed. 680,000 customers are using online electronic payment systems for online betting.
First live dealer casino
First live dealer casino
In 2001 Playtech launches the first live dealer casino. And an online gambler strikes a $414,119 win by playing at a Caribbean online casino slot games. This notable win is marked as one of the largest wins on slot games in history.
This was also the year Novomatic launched Dolphin's Pearl, a popular game still loved and played in many casinos to date.
Microgaming's world record win
Microgaming's world record win
Microgaming steals the spotlight again when their progressive jackpot game, Major Millions, sets a world record with the largest jackpot win of over $1.5 million. The first big win of over $1 million for a progressive jackpot was at Captain Cooks Casino.
This was also the year that the popular Spin Palace Online Casino was launched. This online casino climbed the ranks over the years, gaining a loyal following and becoming one of the top trusted casinos for players across the globe.
eCOGRA's year of launch
eCOGRA's year of launch
In 2003 Novomatic had a double launch bringing out the classics still played and loved among players today, Lucky Lady's Charm and Sizzling Hot.
It was also the year of the big poker boom where the number of players started doubling on a yearly basis. The double in player numbers continued until about 2007 where it slowed down eventually.
Another big event for 2003 was the establishment of eCOGRA. It was founded as a non-profit organisation dedicated to providing operators with the best practice operating framework.
The year of mobile
The year of mobile
2004 was another year of wonder and excitement as IGT turned more games into online instant hits. For UK online casino players these not only became favourite but are still loved by many. This includes Texas Tea, Wolf Run and CLEO. They are regular non-progressive slots with the potential of awarding big wins of up to 5,000 the stake.
Mobile devices and technology started meeting the requirements for making real money casino gaming possible via mobile devices. Microgaming was again one of the first to test the waters by releasing its Double Magic slot for mobile and making all of their following games suitable for mobile devices.
2004 also marks the year Live Roulette was born in the UK and the Remote Gambling Association was formed.
Branded slots and MegaJackpots
Branded slots and MegaJackpots
Novomatic steps back into the spotlight with another product launch - slots such as Book of Ra which was set to become a favourite game in the decades to come.
In 2005 Microgaming started going deeper into their branded slots development, releasing the first co-branded slot game, Tomb Raider. The slot contains graphics from both the comic book and the movie, creating a trend which now is followed by most popular game creators.
IGT has worked hard, developing their MegaJackpots series before finally purchasing WagerWorks in 2005. The latter was done to streamline their online offering.
This was also the year that the United Kingdom Gambling Act passed.
Mega Moolah's podium
Mega Moolah's podium
Novomatic was honoured once again as Austria's most dynamic company. Novomatic and IGT also entered into an international ticket-in/ticket-out (TITO) license agreement.
Microgaming's Mega Moolah progressive jackpot was recognized as the most popular progressive jackpot network in the industry. And in this year, it was launched as a stand-alone slot game.
Licensing, admin and independence
Licensing, admin and independence
With the shift of focus from the US to Europe, the UK jumps on capitalizing and sets the Gambling Act in place to legalise and regulate the online casino industry.
This was also the year that NetEnt moved away from Cherry and was listed on NGM Equity. All this just two years after the company received its gaming license from the Malta Gaming Authority.
NetEnt's year of exploration
NetEnt's year of exploration
Tiki Wonders was released by NetEnt in January 2008 and became one of the first popular online slots by the developer.
In this year remarkable things happened in the industry with progressive jackpots reaching prize pools beyond $5.5 million!
The start of 243 ways to win
The start of 243 ways to win
In 2009 online casino revenue within the UK reached a whopping £1.6 Billion. Microgaming kicked off the year with a new slot release for Valentine's Day. The Burning Desire slot boasts a first of its kind feature, offering 243 ways to win.
The new feature has no defined paylines, rather several possible winning combinations to trigger. It grows into one of the most popular mechanics used in most modern online slots.
Top 3 Casino Games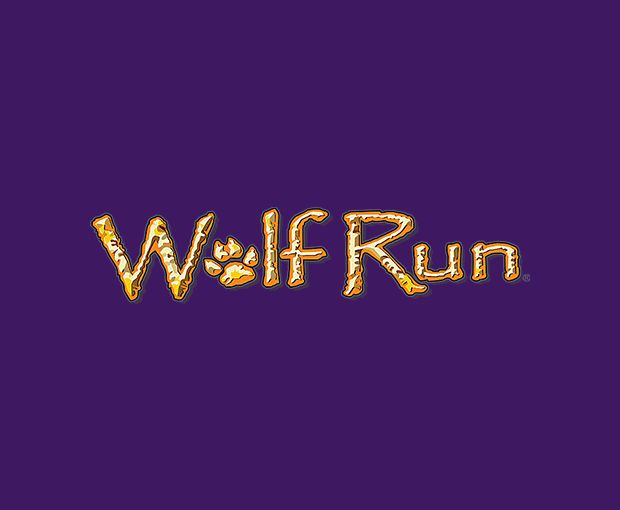 Wolf Run by IGT
Wolf Run is 5 reels and 40 paylines video slot that comes with a jackpot. The game is playable across all devices and comes with a free spins bonus feature. It's a wolf-themed slot that is still extremely popular among players today.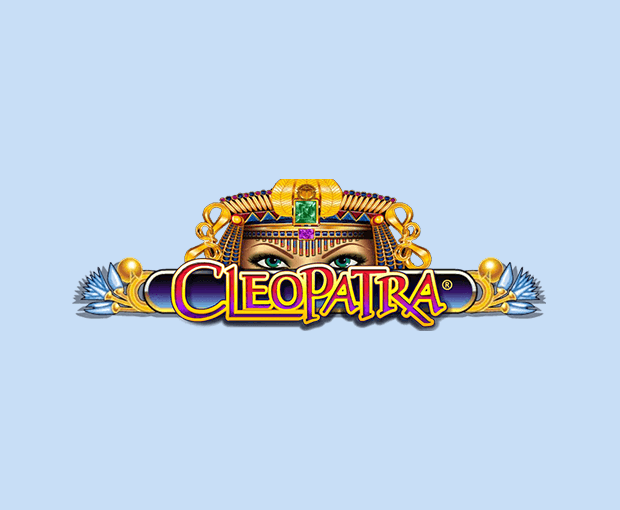 Cleopatra by IGT
This is a 5 reels, 3 rows and 20 paylines video slots released by IGT with a 10,000 coin jackpot. The slot has an ancient Egyptian theme with the primary focus on Cleopatra. The main bonus feature of the slot is the free spins.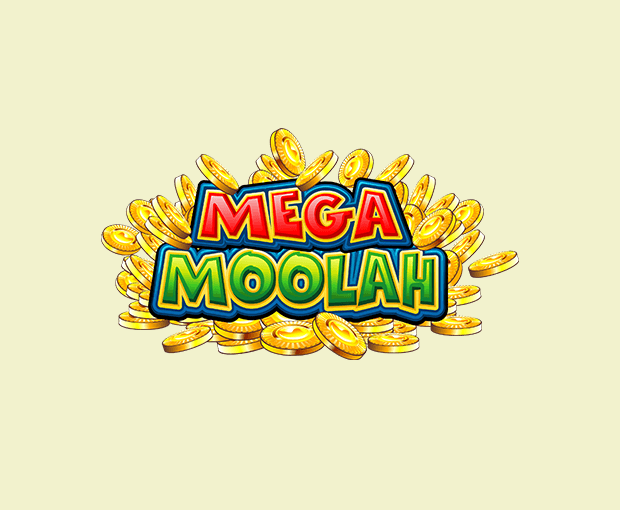 Mega Moolah by Microgaming
Mega Moolah, one of the all-time favourites, is a 5 reels and 25 paylines video slot that comes with four progressive jackpots. The slot has an African theme, focusing on wild animals. Bonus features include a wheel of fortune and free spins.
Top 3 Game Providers

The provider teamed up with other industry stakeholders forming eCOGRA in 2003. A year later, Microgaming launched the first mobile gaming software. In this decade Microgaming also became the first provider to develop a branded online slot - Lara Croft: Tomb Raider.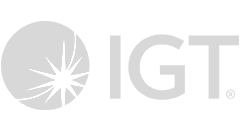 IGT turned land-based classics into instant online casino hits. Like Microgaming, they started developing branded games using sophisticated technology. IGT partnered with big names such as Columbia Pictures, Hasbro, High 5 Games and Jeopardy to bring you the best range of games.

Real Time Gaming gained a reputation for taking gaming seriously. They developed the highest quality games and left the compliance details to all licensees. RTG boasted an exciting range of table games, video pokers, and online slots loved by many in this period.
Highest jackpot won for 2000-2009
$0,000,000
iGaming at its best
2010-2020
Gonzo's iconic quest
Gonzo's iconic quest
The new decade kicked off with a boost for the industry-leading software provider, NetEnt. In 2010 NetEnt launched one of their best slots - Gonzo's Quest video slot. This is also the year NetEnt received their Category 2 license in Alderney.
The game was also the first platinum game released by the top provider NetEnt. In the lost city of gold, players can wander and win.
This year, the number of online casinos had risen drastically to over 865. Edging closer to nearly a thousand online casinos to choose from.
Gonzo's iconic quest
Gonzo's iconic quest
For NetEnt, 2011 is another big year as they launched their first mobile games and expand into Italy's newly regulated market which made them grow even more as a provider, setting foot to become one of the leaders later.
Also, in 2011 a player managed to strike a massive $11.7 million progressive jackpot win on NetEnt's Mega Fortune Slot. This was one of the first big wins at a NetEnt online game and was remembered as a peak in their history.
The mobile gaming industry's year of wins
The mobile gaming industry's year of wins
We get to 2012 when the phenomenon of mobile gambling has begun to expand, grow, and succeed. Now mobile casinos are available for all iOS, Android and Windows devices making it possible for players at any devices to enjoy online gambling.
Software providers such as Microgaming, NetEnt, and Novomatic were all working to create games to adapt to mobile devices. The selection is smaller than desktop offerings but there were already several games available.
In addition, WMS launched the Jackpot Party Social Casino for iPhone.
Mobile gaming is a revenue lure
Mobile gaming is a revenue lure
In 2013, Juniper Research revealed that more than $10 billion had been wagered via mobile devices across the globe throughout the year.
Scientific Games acquired WMS industries which is marked as a significant act in these years.
To highlight their success, NetEnt also launched live casino games with several online casino operators including several mobile options. All this gave a great start to mobile gaming and gambling via different devices.
Bitcoin and the Book of Dead
Bitcoin and the Book of Dead
This is the year that things are set to change on an even bigger scale for the iGaming industry. Bitcoin entered the online gambling industry leading to the start of cryptocurrency gambling. Since 2014 players have been able to pay with cryptocurrencies and this added to the glory of online gaming.
Play'n GO released the massively popular Book of Dead slot on the 11th of July 2014 and it became one of their most famous slots.
Microgaming took mobile gaming to the next level by launching slot games created specially for wearable devices.
Largest online slot machine jackpot payout
Largest online slot machine jackpot payout
Microgaming received the Guinness World Records title for the 'Largest jackpot payout in an online slot machine game'.
This was after UK player, Jon Heywood hit the Mega Jackpot on the Mega Moolah slot, triggering a win of over £13.2 million! This is still one of the biggest jackpot wins for not only Microgaming, but any provider. Mega Moolah was starring and became one of the most preferred to play slots online.
Desktop games turned mobile-friendly
Desktop games turned mobile-friendly
This was another exciting year for the industry marking the big move as gaming providers switched various games to mobile-friendly platforms. This included top names such as Microgaming, NetEnt, IGT, SG Digital and more.
One such game was the Dead or Alive slot by NetEnt, originally a desktop game revamped to run smoothly across mobile devices. By 2016, non-progressive slots also boasted impressive maximum payouts of as high as 10,000x the stake.
Aristrocrat & NetEnt's new ventures
Aristrocrat & NetEnt's new ventures
2017 marks the year that Aristocrat acquired Plarium Global Ltd, expanding their digital portfolio. The latter is a free-to-play mobile, social and web-based game developer. It is responsible for popular games such as Vikings, Sparta and War of Clans.
NetEnt entered the regulated markets of Mexico, Serbia and Czechia, ensuring an expansion of the game provider's offerings and their reach across the globe.
Aristrocrat's continued acquisition spree
Aristrocrat's continued acquisition spree
Aristocrat continued with acquisitions and Big Fish was next in line. The leading global publisher of free to play mobile and desktop games added even more diversity to the Aristocrat gaming portfolio.
Big Fish is the creator of popular games such as Big Fish Casino, Cooking Craze and Gummy Drop.
Big Time Gaming also stepped it up with the launch of the popular Extra Chilli slot on the 4th of April 2018. It rapidly became one of the most played online slots.
A year of slots
A year of slots
2019 was a year of spectacular gaming for both online and mobile slot players. There were some amazing releases by top software providers in the industry. The year started with the high volatility NetEnt slot relTurn Your Fortune.
In June, Play'n GO released the Rich Wilde and the Tome of Madness slot following on the popular Rich Wilde and the Book of Dead slot.
In August, Yggdrasil Gaming surprised the industry with the spectacular Yokozuna Clash slot release and again in November with Aldo's Journey. NetEnt ended the year with the release of Finn's Golden Tavern. Playtech also came out with several exciting releases including Cascading Cave and Blue Wizard. For Real Time Gaming fans, the release of 777 brought a lot of excitement.
Doom, domination and determinations
Doom, domination and determinations
It's amazing to see how much the industry has grown. What started with a few simple slot games has expanded into a popular world of gaming with over 5,000 casino games to choose from.
Now the competition among software providers and online casino operators is tight. Big Time Gaming, NetEnt and Microgaming are the leading developers at this stage guiding the industry into the next generation through innovation and creativity.
You will find more than regular classic and video slots at online casinos. There are exciting Megaways slots, trademarked by Big Time Gaming. When it comes to the classics, Play'n GO is the favourite and the live casino market is currently 'owned' by Evolution.
As for the non-progressive slots, they are no longer small pay-out slots and can offer maximum wins of over 100,000x your stake!
Top 3 Casino Games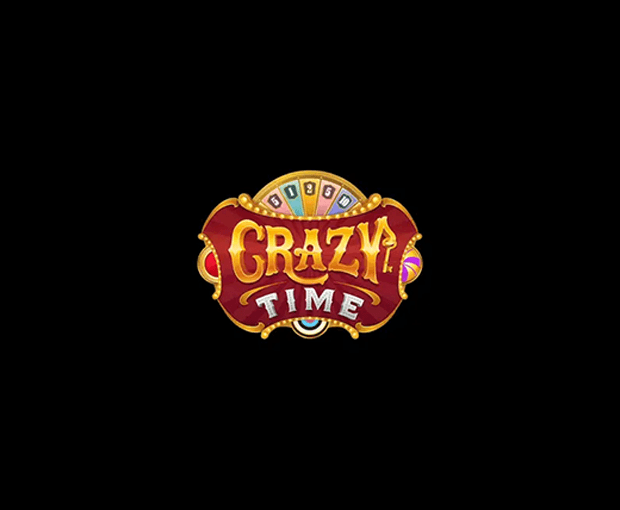 Crazy Time by Evolution
Highly entertaining live casino game with a game show look and feel. What makes it unique and special is the fact that it has 4 bonus rounds. The Coin Flip Bonus Round can award wins of 5,000x your stake.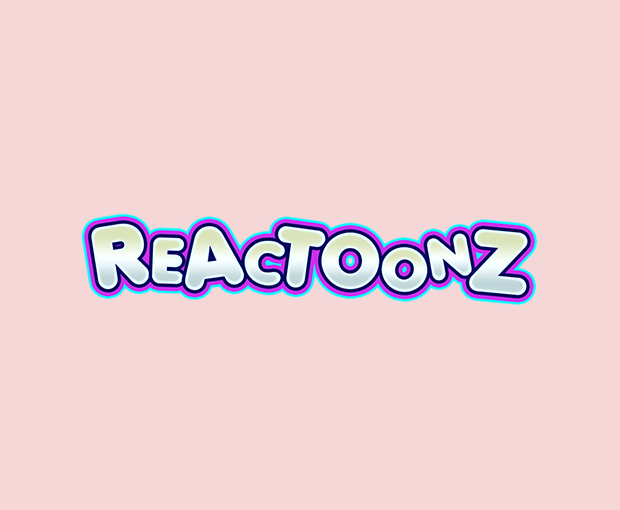 Reactoonz Original by Play'n GO
This is a 7 reel and 1 payline slot. Reactoonz Original has a science theme with cartoon characters filling the reels. There are wild reels, 2x2 wilds and quantum features providing thrills for players with every spin.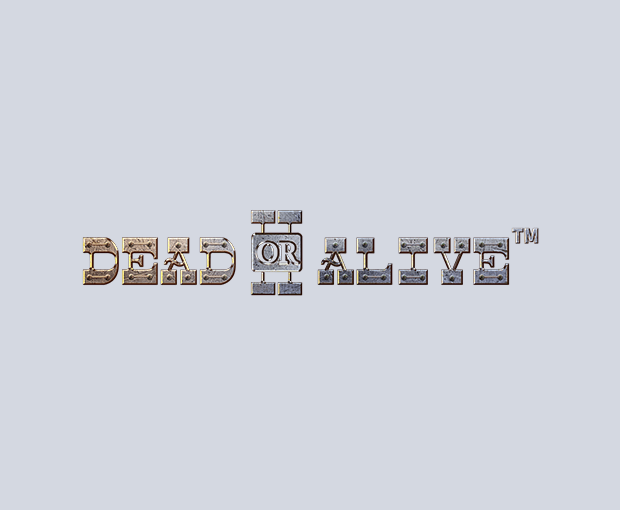 Dead or Alive II by NetEnt
This slot game is a 5 reels, 3 rows and 9 paylines video slot powered by NetEnt. It's a popular Wild West-themed game with a jackpot of 2,500 coins. It comes with free spins, sticky wilds and 2x multipliers.
Top 3 Game Providers

Evolution Gaming is the king of Live Casino games and the provider currently dominates this section of the industry. Evolution was established in 2006 and since then has revolutionised the world of live casino gaming.

Play'n GO launched independently in 2004 and has games available in 30 different languages accessible across all desktop, tablet and mobile devices. The company made its mark in 2014 with the release of Book of Dead.

NetEnt launched mobile games in 2011 and developed its first HTML5-only game in 2014. The provider acquired Red Tiger Gaming in 2019, leading to higher numbers of new releases. Now NetEnt is among the leading providers.
Highest jackpot won for 2010-2019
$00,000,000
The Guinness World Record for the biggest online slot jackpot was won in 2018 with Mega Moolah.
Play Mega Moolah Slot
Casino Games WOW Moments
Over the past three decades, there have been many big events leading to the industry growing into the wonderful world of magical creations we know and love today.
Here are the most prominent events that you need to know:
1990
1991
1992
1993
1994
1995
1996
1997
1998
1999
2000
2001
2002
2003
2004
2005
2006
2007
2008
2009
2010
2011
2012
2013
2014
2015
2016
2017
2018
2019
2020
The start of it all – first online casino site
This marks the year the online casino industry truly started getting on its feet. It was also the year that Microgaming and Cryptologic launched the first-ever online casino site.
First real-money wagers in InterCasino
In this year, things moved into the next phase with the first real-money wagers being accepted. InterCasino was the first to accept real money wagers, paying out over $3 billion in wins in the decade.
The release of the first progressive jackpot slot
Microgaming stepped back into the limelight with the release of Cash Splash. This classic game was the first of its kind providing progressive jackpot wins.
First live dealer casino launch
Playtech launched the first live dealer casino. It gained popularity but internet connections were not yet at an optimal speed to fully captivate audiences.
Mobile devices with real money games
In 2004, mobile devices and technology had advanced enough to start supporting real money casino games. Microgaming was among the first to enter the new field with the release of the mobile-friendly slot, Double Magic.
MegaJackpot series released
IGT was on the hunt, pursuing players all around the world while they developed their MegaJackpot series in 2005.
Legalisation and regulations
With the shift of focus from the US to Europe, the UK set the Gambling Act in motion. This enabled them to legalise and regulate the online gambling industry.
iOS, Android, and Windows now available
This year marked the time when mobile casinos started opening their virtual doors for several devices. Players could access online casinos via iOS, Android and Windows devices.
The rise of Bitcoin and cryptocurrencies
This year marked the time when mobile casinos started opening their virtual doors for several devices. Players could access online casinos via iOS, Android and Windows devices.
The glory of the industry today
The iGaming industry is growing and expanding with over 5,000 casino games available currently. New games launch regularly, with software providers working on exciting and innovative games, features and mechanics for next-generation slot machines.